Peter Eeckelaert is a (freelance)

interactive graphic

&

web designer, serving

clients such as

Nyrstar, Janssen Pharmaceutica, Ring Partners Architects, Comfi Publishing, Sophie Rata Photography,

and many more...

Peter is a photography-enthusiast, passionate about random events, contradictions & coffee.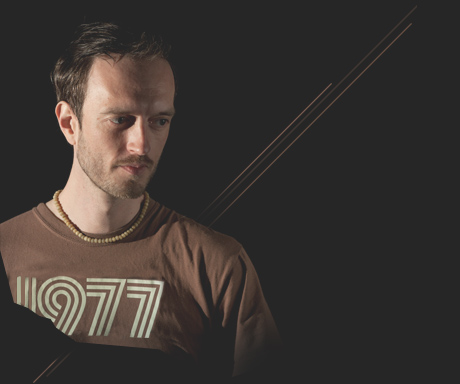 After over a decade of experience in the graphic industry, I've decided to work freelance for various clients.
I now enjoy the freedom and expertise to broaden my horizon on a vast range of skills while hiding in the background, which allows for my artwork to take the spotlight. This way of operating lead to a variety of jobs such as developing audio design for art installations, graphic design for highly acclaimed brands, album art for some of the leading recording artists,… to give you just a few examples.
Meanwhile, I take time out to acquire new skills and adopt new technologies, a luxury that strict working environments won't always allow. These continuous improvements are obviously reflected on my work.
Nit'ras is
specialised in designing strong communication
for both online and offline projects.
Nit'ras cares about your communication and will do everything in its power to balance your every wish with a professional graphical viewpoint. "Everything Changes" and so does the work process of nit'ras. Nit'ras delivers your demands, exploring traditional as well as novel, forward-thinking approaches.
Following years of field experience in the graphic world, nit'ras will present your product in the best possible format. Together with the client, nit'ras will achieve the perfect presentation and realisation of your desires.
A product or instance only works when the right strategy is upheld. Each step of the process is crucial, which is why nit'ras also carefully works on market and product research. Nit'ras challenges itself and its clients to find the perfect solutions for promoting your product, website, project,… to the utmost extend.
No two projects are the same and therefore nit'ras keeps a strong driven, yet flexible way of thinking towards each project. Simultaneously, nit'ras is always open for ideas, feedback and improvements.
Because of the personal and individual approach, nit'ras does not charge fixed rates. Development time however isn't charged out of the blue. Each project is carefully taken care of and in collaboration with the client the realisation is planned according to the budget. This is possible following a simple, yet effective plan: draft, test, publish.
Recognition
—

awards

Over the years nit'ras has won several awards and has been featured regularly on inspirational websites, blogs, books and magazines.
Note:
The gaz::mazk website is old, some parts may not work
I am extremely happy with my site, it works on all devices.

It showcases my work and photography in a simple yet great way, easy to navigate, to the point... Just as I wanted.

— Sophie Rata - Fine Art Photographer

Peter has just been wonderful - he's been our graphics and website provider ever since we first started working with him. Delivers great work, he's punctual at each step of the process but most importantly - he's just a great person to work with. A treasure of good intentions and a caring individual. Top qualities: Great Results, Personable, High Integrity.

— Mayli M - For A Better World

Peter knows how to translate creative views and ideas into beautiful dynamic creations. Not only beautiful but practical and to the point. As in creation of sound or image he always renders a pleasent surprise.

— Brecht Traen, Photographer

Peter has a very friendly personality, is professional and eager to learn. His immagination go beyond what you would expect time after time and therefore delivers outstanding work. He doesnt have any attitude, exept that of a passionate graphic designer and flash developer and is a dream to work with.

— Vince Peersman, Owner / Art Director, Savant Media

We work with Peter on a day-to-day basis, and never had any trouble. Always delivers what is asked and on time!

— Tijs De Boeck / Savant Media
All content is skillfully copywritten by Mayli M.